Learn how to enjoy Social Media for yourself and your business!
Hi, I'm Vicky Knee and I'm glad to meet you!
I've been happily splashing around in the social media play pool and excited to offer live, in-person (yup, people still do the in-person stuff!) training on a few of the platforms that I particularly enjoy.
So, if you want to learn more about LinkedIn, Facebook, MailChimp (an email program to connect with your followers), and you live in Grand Falls-Windsor you need to be at these.
Here's more info!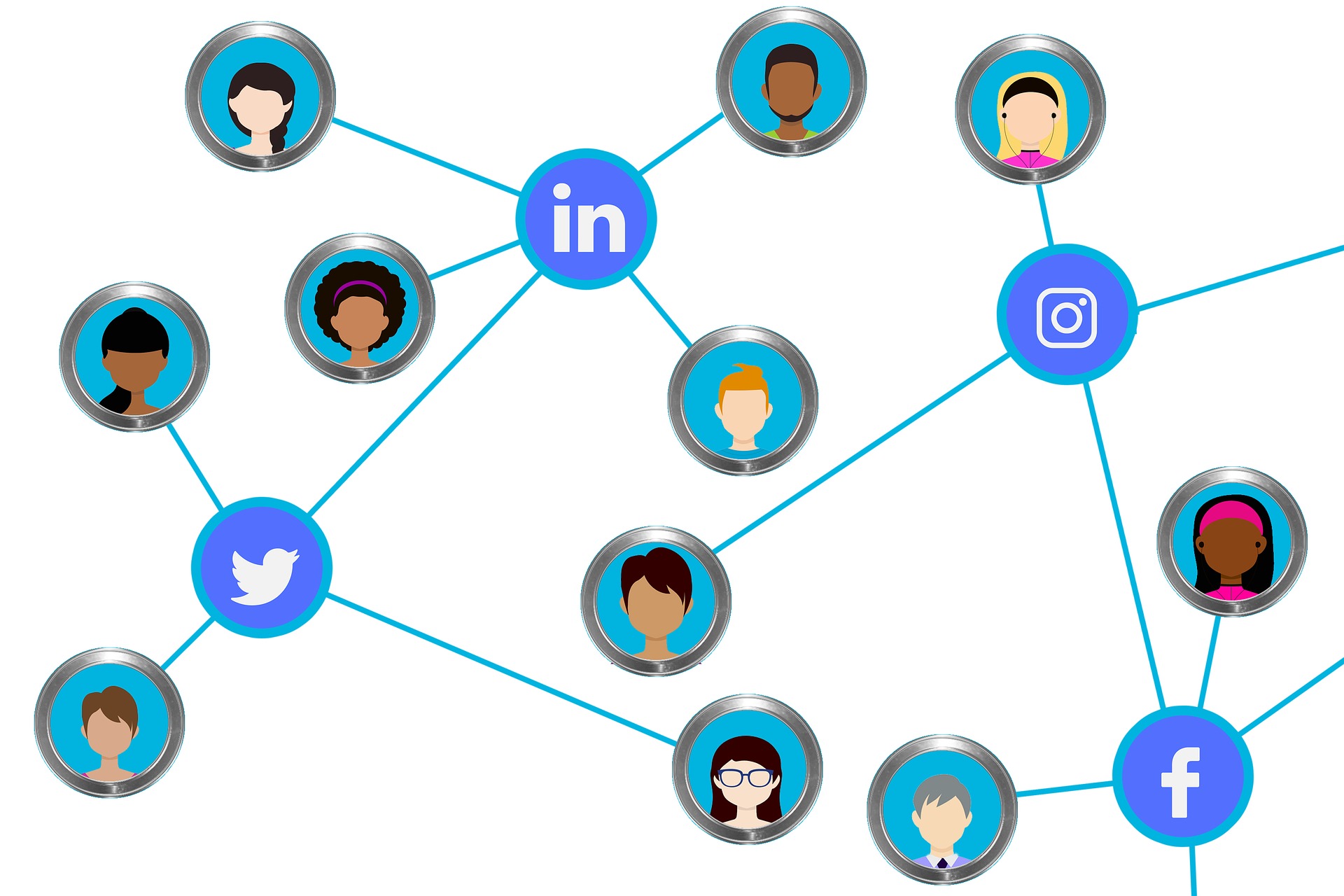 Put the power of Social Media to use.
Join me in March to learn how to maximize the benefits that social media can bring to your business marketing plan. Pick the media you want to learn more about – you can attend one, two, three or all four workshops!
These are all hands-on events so bring your laptop. All attendees will also get handouts and a workbook to take with them for excellent reference.
LINKEDIN TRAINING
4A Bayley Street. Bayley Business Centre
March 6, 2018
1 p.m. to 4 p.m.
Create a LinkedIn profile that attracts clients
LinkedIn has a lot of moving parts you need to put into place for the best profile. This is the media of choice for professionals, head-hunters, job seekers, and business owners looking to form mutually beneficial connections. LinkedIn observes a much different protocol than other platforms and you can easily make mistakes that paint you as a 'newbie', or as someone lacking professional skills. Of course, that's probably furthest from the truth, but why spin your tires learning the hard way?
In this workshop you'll learn:
getting around LinkedIn
the working parts of your profile
how to craft an attention-catching profile headline, title, and summary
how to create your background graphics, share an article or post
Li Do's and Don'ts
FACEBOOK TRAINING
4A Bayley Street. Bayley Business Centre
March 13, 2018
1 p.m. to 4 p.m.
Stay current with what's happening on Facebook
Even the casual Facebook user knows that this platform has been going through a major change. It's easy to get left behind and have some of your page features not work properly. Or your ads costing you waaay more than they should while they deliver next to no results. We can no longer create a business page and forget it. It will take work, so be sure you're doing it the right way.
In this workshop you'll learn:
the difference of a page, group, event, and personal profile
how to set up a page, group and event
create eye-popping graphics quickly and easily
what's the difference between an ad and a boost
Live video
MAILCHIMP TRAINING
4A Bayley Street. Bayley Business Centre
March 20, 2018
1 p.m. to 4 p.m.
Let your email newsletter spread your marketing message
We all get email ads, but do you know how to create your own? Although setting your MailChimp account is easy (with our training), and free (we'll show you how), this training will cover:
setting up your account
creating and importing your graphics
CASL (Canadian Anti-Spam Legislation) – how to stay on the right side of this to stay out of trouble
your "list", creating it, importing it, and growing it
Q & A
BONUS SESSION
4A Bayley Street. Bayley Business Centre
March 27, 2018
1 p.m. to 4 p.m.
What, you have questions???
Of course you do! We are going to cover a ton of material and from the time you leave the workshop to this session you will have had a chance to work on your own social media page or profile. Once you start getting deeper into the work, you'll certainly find you need deeper answers. This session is all about review and Q&A. We will cover whatever you need to of the previous three workshops.
PRICING:
The more you learn the better the discount! You can register for one module, two, all three, and add the bonus session if you wish. A discount is applied to multiple sessions.
For one: $75
For any two: $135
For any three:  $190
Add the bonus: $25
These prices include HST, and you will receive an invoice for your accountant. Payment can be made by c/card (just click on the "pay now" option on your invoice), email transfer – send to "vicky at vickyknee dot com" and use workshops as the security phrase, or by good old-fashioned cheque or cash.
Cancellations: If cancelled 48 hours in advance, full refund. 24 hours in advance: 50% refund, less than 24 hours, sorry, no refund.
Can't make the live workshop? Book online training
If you don't live in Central Newfoundland, you may be interested in this online. The best part is that it's served up as one-on-one instruction and delivered by Zoom.
Schedule your session when it's convenient for you
The instruction is recorded so you can review as you need to
Each module offers the Bonus session, delivered by support calls/emails and a follow-up review when you need it
Custom scheduling, please email and I'll send you a special link to my booking calendar
Investment: $100 plus HST for any of these modules.
WHAT MY LOVELY CLIENTS SAY!
Vicky has provided invaluable guidance as I have worked with her over the past few months to transition from the life of a corporate manager to that of solopreneur. Her ability to ask the right questions while guiding me to discover solutions has proven effective and as a result, I have been able to lay the structure for a successful launch.
She has a patient yet no-nonsense approach, holding me accountable to my goals without being a taskmaster. 
I look forward to our continued relationship as I build and grow my new venture.
Mary Nunaley
Vicky was a tremendous help to me in setting up my payroll program and in advising me when I started my proofreading business. She is very encouraging and knowledgeable. She gave me the right advice to help me further my business.
Carole Hefferton
Vicky has mentored me and guided the company with integrity and balance.  She is a hard working creative and trustworthy. Vicky is one of the best people I know.
Carley Underwood
I was basically paying my clients to work until I started working with Vicky. Now I'm on the right track financially, moving ahead with new ideas and concepts and have a business partner I'm proud to be associated with.
Nancy Becher