SET YOUR BOUNDARIES
REDISCOVER YOUR REASON
SET YOUR BOUNDARIES
REDISCOVER YOUR REASON
Are you looking for practical help to get you unstuck and back on track?
Let me help you get back your enthusiasm, regain your confidence, and embrace your worth.
BUILDING YOUR BUSINESS IN TODAY'S FAST-PACED ECONOMY IS HARD TO DO BY YOURSELF
GET SUPPORT DELIVERED TO YOUR INBOX EVERY WEEK!
HOW I HELP?
Every coaching session begins by exploring and defining where you're at in your business today, then defining your goals and what you need. We discuss what you need to get from our sessions, and create clear benchmarks of where you want to be in 3 months, 6 months, a year, [Read More]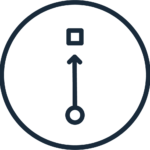 TRANSITION
Imagine not always second-guessing your decisions. Imagine having a crystal-clear vision of what your business's purpose is, of whom you serve, and how you serve them. Oh my gosh, when the light-bulb comes on and my clients "get it", it's a beautiful thing. [Read More]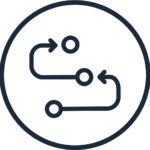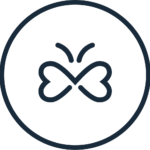 REAL YOU
So, after the work is done, what are the results?  Well, what was on your list? I love seeing the layers cloaking my clients slide off each week, a little at a time. I'm so thrilled when they look at their progress and how far they've come, what they've achieved.  [Read More]
The recovering people-pleaser, to help them rediscover their worth and stop discounting their fees

The unfocused business owner who believes they need to offer every service to every client whether it's the right fit or not!

The overwhelmed business owner trying to bring their traditional business into an online world
Whether you're a recent retiree, or a solopreneur who's been "at it" for a while, it's natural to lose course and direction over time. When you start to feel aimless or unmotivated, it's time to revisit your reasons why you love the work that you do.
Testimonials …
My intention is always to provide what my client needs most at that moment to advance their business.
Vicky was a tremendous help to me in setting up my payroll program and in advising me when I started my proofreading business. She is very encouraging and knowledgeable. She gave me the right advice to help me further my business.
Carole Hefferton
Vicky has mentored me and guided the company with integrity and balance.  She is a hard working creative and trustworthy. Vicky is one of the best people I know.
Carley Underwood
I was basically paying my clients to work until I started working with Vicky. Now I'm on the right track financially, moving ahead with new ideas and concepts and have a business partner I'm proud to be associated with.
Nancy Becher
ARE YOU READY? – LET'S TALK
All of my coaching partnerships start with a conversation. Let's book a time to chat and we can meet online, discuss your reason for clicking, and you can meet me. If I think I can be helpful, and you think I have the right stuff to get you back on your path to success, we can get started. If it's not the right fit, we'll simply leave the meeting as new friends.